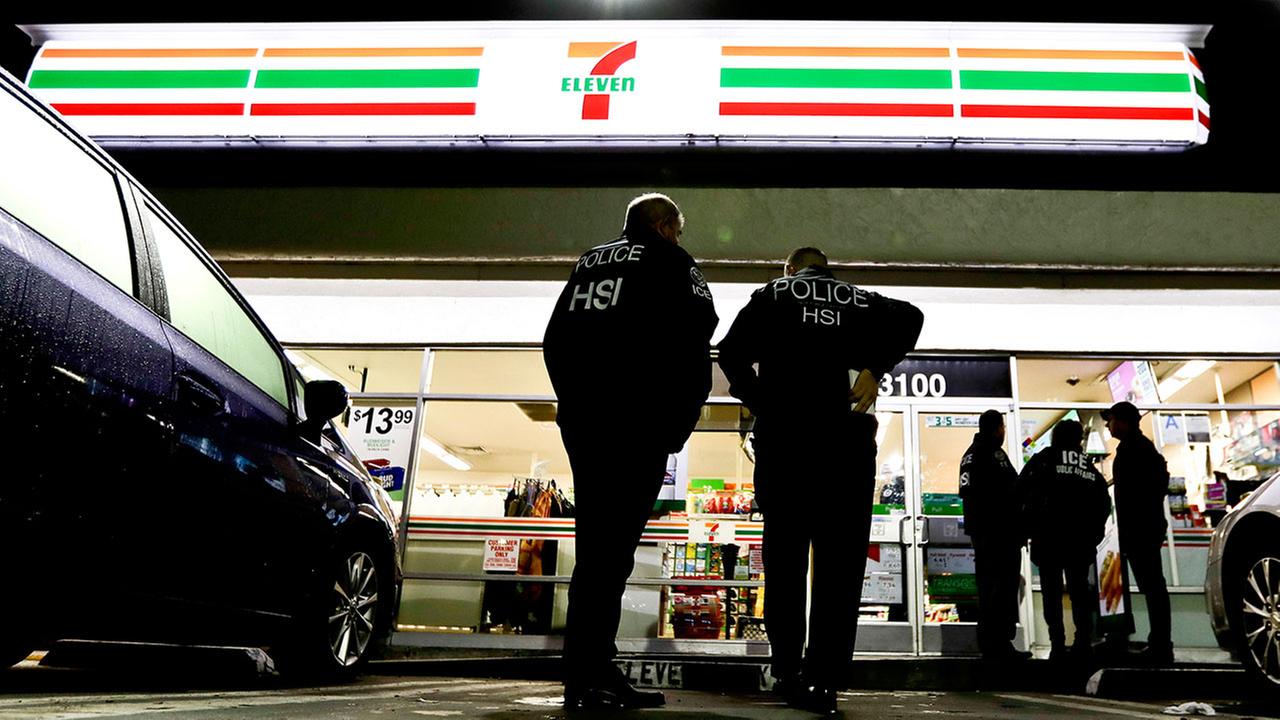 With California becoming a Sanctuary State, and the White House vowing to rain down on California, it's now, more important than ever to be I-9 ready!
Author: Cassandra Lattin/COO People OneSource
The Illegal Immigration Reform and Immigrant Responsibility Act (IIRIRA), enacted on September 30, 1996, added a new 8 U.S.C. § 1324(a)(3)(A) which makes it an offense for any person, during any 12-month period, to knowingly hire at least 10 individuals with actual knowledge that these individuals are unauthorized aliens.
Are your I-9 forms in compliance and ready for a U.S. ICE NOI search?
Title 8 U.S.C. § 1324a(a)(1)(A) makes it unlawful for any person or other entity to hire, recruit, or refer for a fee, for employment in the United States a person knowing the person is an unauthorized alien, as defined in subsection 1324a(h)(3).
Subsection 1324a(2) makes it unlawful for any person or entity, after hiring an alien for employment, to continue to employ the person in the United States knowing the person is or has become an unauthorized alien with respect to such employment.
Subsection 1324a(f) provides that any person or entity that engages in a "pattern or practice" of violations of subsection (a)(1)(A) or (a)(2) shall be fined not more than $3000 for each unauthorized alien with respect to whom such a violation occurs, imprisoned for not more than six months for the entire pattern or practice, or both. The legislative history indicates that "a pattern or practice" of violations is to be given a commonsense rather than overly technical meaning, and must evidence regular, repeated and intentional activities, but does not include isolated, sporadic or accidental acts. H.R.Rep. No. 99-682, Part 3, 99th Cong., 2d Sess. (1986), p. 59. See 8 C.F.R. § 274a.1(k). A scheme for civil enforcement of the requirements of § 1324a through injunctions and monetary penalties is set forth in § 1324a(e) and § 1324a(f)(2).
In addition, 18 U.S.C. § 1546(b) makes it a felony offense to use a false identification document, or misuse a real one, for the purpose of satisfying the employment verification provisions in 8 U.S.C. §  1324a(b).
Thomas Homan is the acting director of US Immigration and Customs Enforce (ICE). According to Newsweek, Mr. Homan "issued a chilling warning to California to "hang on tight" as he threatened a crackdown on so-called sanctuary cities, also suggesting politicians who back sanctuary status should be charged with crimes."
New week reported "In particular, Homan pledged California would see more ICE agents following the governor's October decision to give the entire state sanctuary status".
As a business owner in California, we encourage you to take the following survey to determine what this all means to you.
For more information, please contact us at:
or call us at (562)548-2371
PEOple OneSource is an innovative payroll, human resource, training, benefits administration, risk management, and business expansion service provider. Established in 2003, PEOple OneSource (PEO1) offers payroll or all-inclusive ASO, and PEO services that provide solutions for the multiple compliance challenges faced by small to medium sized businesses.
Please follow and like us: